Find out how to secure a loan for your dream property
Getting a mortgage can be the most stressful part of buying a home, but there are ways of making the process as simple as possible.
By taking the time to understand what makes you attractive to a mortgage lender, fixing your credit score, and getting your deposit savings to a level where you'll have a broad choice of deals can help you get the loan you need to buy a property.
Here, we take a look nine ways to improve your chances of getting a mortgage and securing your dream home. Follow us for further advice.
If you're looking to get your first mortgage, professional advice can help you find the right deal. Call the experts at Mortgage Shop Hertfordshire on 0800 092 0800.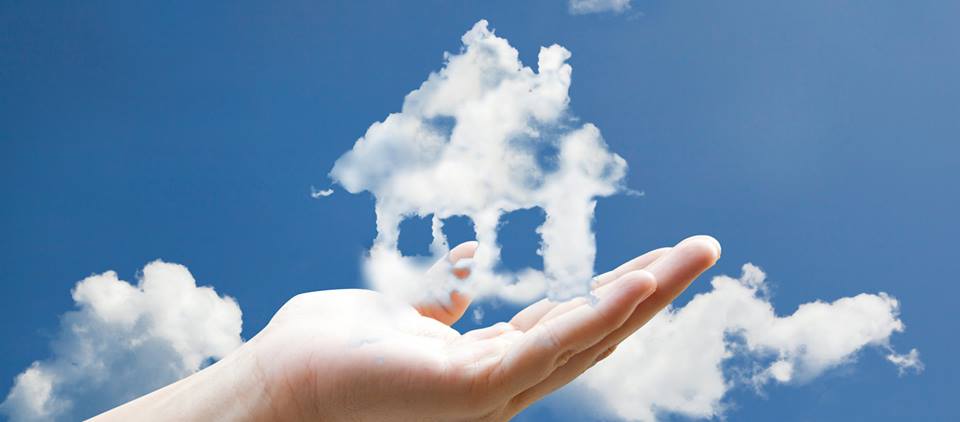 1. Understand what lenders are looking for
Mortgage providers are looking for buyers who can afford to make their repayments, so proving this will help increase your chances of securing a loan.
Working out roughly how much you can borrow before approaching a lender, will help you apply for loans you're more likely to be approved for.
As a general rule, lenders will only loan you 4.5 times the salary of you and anyone else you buy with. Some lenders are more generous, though and people in certain professions could be offered mortgages of up to 5.5 times their salary. 
In October 2018, mortgage providers lent the average first-time buyer 3.66 times their salary and the average home mover 3.44 times their salary, according to data from UK Finance, the banking trade body.
As well as looking at how much you earn, lenders will look at your outgoings and existing debts. They'll also conduct a 'stress test' to work out your ability to pay off your loan in the long term.
Stress tests will take into account the effect of possible interest rate rises and changes to your lifestyle, for example, being made redundant, having a baby or taking a career break.
If your lender doesn't think you'll be able to afford your loan, it might limit the amount you can borrow, or refuse your loan outright.
Use our calculator to see the impact of different interest rates on your monthly repayments.

2 – Get on top of your credit score
Generally speaking, the better your credit score, the more likely are to be approved for a mortgage.
Your credit report is essentially a financial CV that contains all of the information a lender needs to confirm your identity and determine whether you're a reliable borrower.
It includes details of a history of your credit accounts and current and past addresses too.
There are three main credit reference agencies in the UK: Experian, Equifax and Transunion (formerly called Callcredit). You can view your statutory credit report for free, and websites such as Noddle, Clearscore and MoneySavingExpert.com's Credit Club offer this information free of charge.
Be sure to check the information on your credit report carefully, as there could be incorrect information on your file which could damage your score.
Our investigation; credit scoring: are you in the dark? reveals everything you need to know about how your credit score impacts your ability to access financial products and how to correct mistakes.
If you have a poor credit history, all hope isn't lost – it may still be possible to get a mortgage.
Bad credit mortgages are available for buyers with a poor financial history, County Court Judgements (CCJ), or bankruptcy on their records. Only a limited number of providers offer these types of mortgages, though, so your choice of lenders will be restricted.
For information and how we can possibly help with bad credit mortgages click here.
3 – Join the Rental Exchange
If you're currently renting a property, joining the Rental Exchange could help you boost your credit score and your mortgage chances, too.
The Rental Exchange is an initiative, developed by Experian and The Big Issue, which allows private and social housing tenants to improve their credit score if they pay their rent on time each month.
Tenants can connect their bank to a third party called Credit Ladder, who are able to read your rent payments through open banking technology. Credit Ladder are then able to let Experian know that you've made the payment on time.
After receiving this information, Experian updates your credit file accordingly.
It's completely free to use and could be especially useful for students, young people and people with thin credit files to help build up a good credit history.
In order to sign up for the Rental Exchange, your landlord or letting agent must consent to you paying your rent using Credit Ladder.
Once you have their approval you can register online through the Credit Ladder website.
If you choose to sign up to the scheme, it's important to keep on top of your rental payments, as failure to pay on time will negatively impact your credit score.
4 – Register for the electoral roll
Registering on the electoral roll will increase your chances of getting a mortgage. Most companies, including mortgage lenders, use the electoral roll to confirm your identity.
If you're not registered, some lenders may refuse your application altogether.
Registering is very easy, all you have to do is head over to GOV.UK and fill in an online form which takes about five minutes. You'll need to have your National Insurance number and your passport details.
You can also register by post using paper forms.
To avoid any issues that could delay or prevent you from getting your loan approved, make sure that your details are up to date.
5 – Reduce your debts
Mortgage lenders will look at how much credit you owe when deciding whether or not to give you a loan, as it will impact how much money you'll have available to make repayments each month.
Clearing your debts including credit card bills and personal loans – or reducing them as much as possible – before applying for a mortgage will boost your chances of being accepted for a loan.
Qualifying for the cheapest mortgage products could save you thousands of pounds so it's worth taking action before you actually need to apply.
Checking your credit file and resolving any issues, getting registered on the electoral roll, coming out of an overdraft and paying off or reducing your debt is a great place to start.
6 – Save the biggest deposit you can
Saving a larger mortgage deposit will help boost your chances of getting your mortgage. It often allows you to access better mortgage deals with lower interest rates too.
Currently, you need to save a minimum deposit of 5% of a property's purchase price to get a loan.
There are government-backed savings schemes – the Help to Buy and the lifetime Isa – which are designed to help you build up your deposit.
If you're struggling to save for a deposit some lenders may be able to off a 100% mortgage if you can get a member of your family to act as a guarantor.
7 – Have a regular income or a stable job
Mortgage lenders are more likely to approve your mortgage application if you're in stable, long term employment. Ideally, you should be employed at your current job for at least three to six months before applying for a mortgage.
If you're thinking about moving jobs, it might be better to prioritise securing a mortgage first. Similarly, if you've started a new role, you may wish to wait several months before applying to give you enough time to establish a track record with your new employer.
It can be trickier to prove income when you are self-employed. Buyers here will usually have to provide at least two years' worth of accounts, signed off by a certified accountant when applying for a loan.
Find out more in our guide to mortgages for self-employed buyers.
8 – Avoid buying 'non-standard' properties
Some lenders are reluctant to approve loans for certain types of properties, such as flats in a high-rise block above the 10th floor.
This is largely due to the fact that the quality of communal areas in high-rise properties are out of the homeowner's control, meaning they have little say over how they could affect the property's value.
For example, if the hallways or communal lift are neglected, this may put buyers off and reduce the value of the property in general, even if the flat itself is in very good condition.
If you are really set on buying a property like this, it's important to check the lenders you have in mind will offer you a loan for it.
This will help you identify the lenders who are more likely to approve your mortgage application, thus increasing your chances for securing a loan.
9 – Prepare your documents promptly and carefully
As the old adage goes 'by failing to prepare, you prepare to fail,' and this is especially true for mortgage applications.
It's vital that you get all of the supporting documents for your mortgage application in order before submitting them.
Any delays in getting your paperwork across could result in your application taking longer than necessary to process.
Take care when completing your application forms too, as any mistakes could result in your application having to be resubmitted and checked again.
Speaking to an impartial broker live ourselves can help boost your chances of securing a mortgage.
As well as helping you find the best mortgage deals, based on your financial circumstances, they can also give you personalised, tailored advice to help you improve your chances of being approved for a loan.
Whether you're a first-time buyer or home mover, call our Mortgage Shop Advisers on FREEPHONE 0800 092 0800.