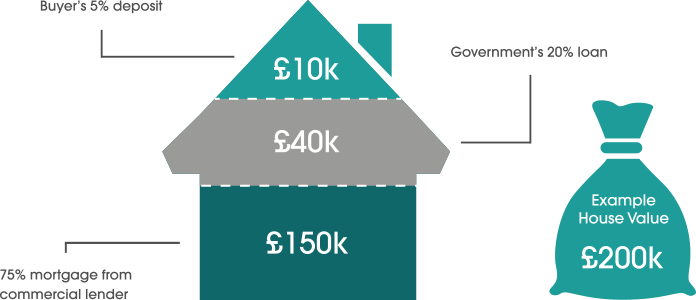 This is the latest re-churn government scheme to help borrowers purchase New Build property stock on a very low, 5%, deposit basis. Why are all these deals focussed just on New Build Properties well we have no idea and we wait for the government to wake up and smell the coffee and build a decent scheme to help purchasers of ALL properties, resale property as well. No obligation enquiry here!
We have details of the Help to Buy ISA and the government deposit giveaway here!
Above is an example diagram on how the latest scheme is setup.